Last Friday, I went to the Inspired Art auction at the Wherehouse on Water Street in Milwaukee. The event was sponsored by AmericaSCORES Milwaukee, a local non-profit group. Here are just a few pictures from the event: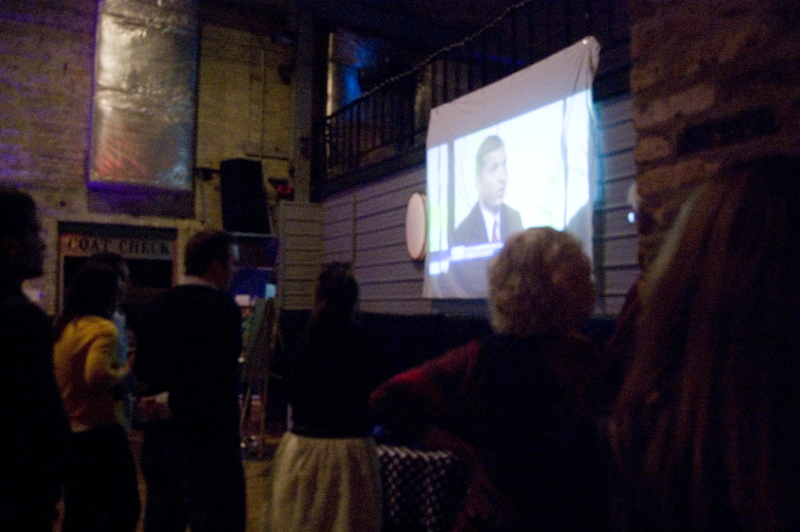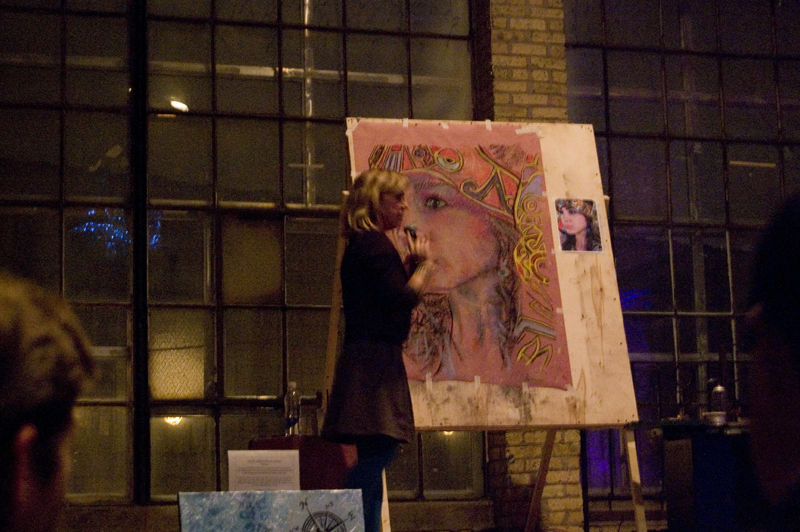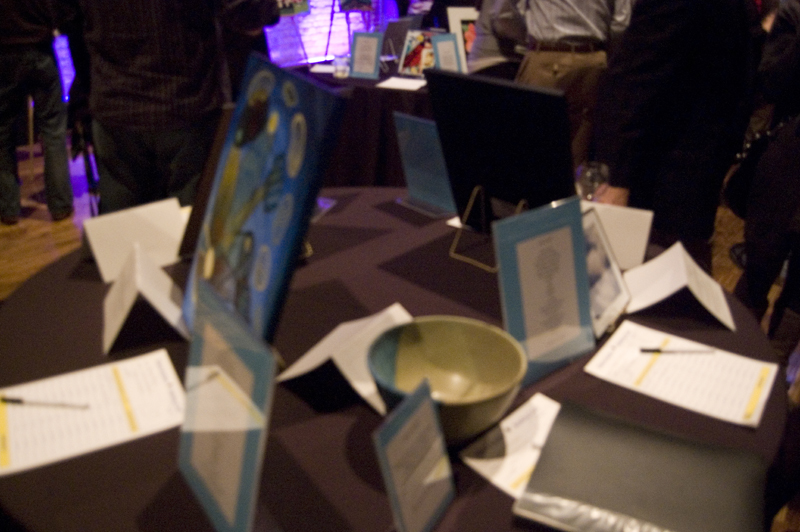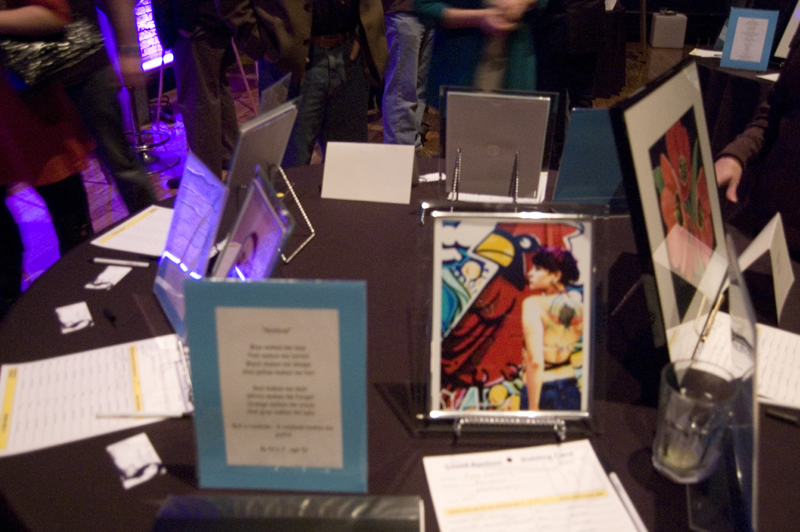 Where my piece was before it was eventually sold. This picture was taken afterward.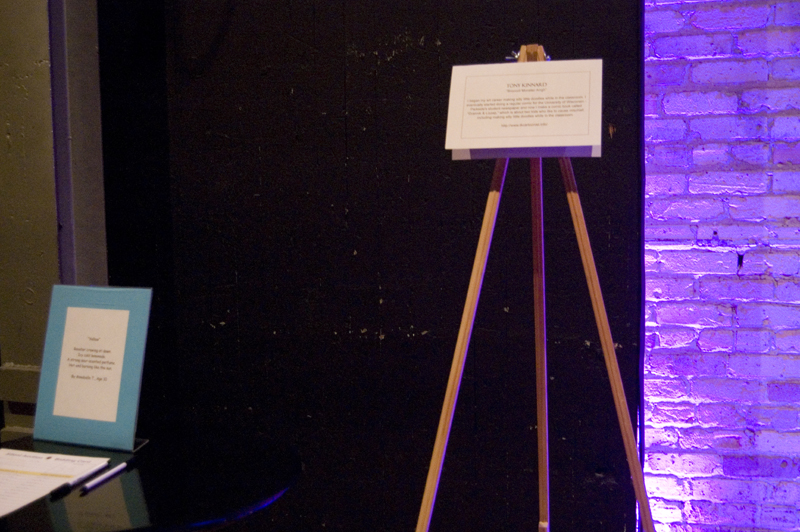 Finally, this was the bid sheet for my work. The winning bid was $170. This was taken before the winning bid was written down.