Art Milwaukee recently had one of their monthly Art Jamboree's, this time at Flux Design on Vienna Avenue, just south of Capitol Drive. I actually had a table near the entrance where I showcased and sold some stuff. Because I took so many photos and because there is a lot to talk about, I'm going to have to put the rest of this post below the fold.
I sold quite a few copies of "Drannik and Lizzep #1" throughout the night. What's crazy was I sold at least two copies before the event even started. A guy even gave me a free comic book knowing I do comics as well (he apparently saw my Art Milwaukee featured artist profile from a few weeks ago).
I did some sketches throughout the entire show, with some of those selling as well. There were people even asking for caricatures near the end of the night, and I was only happy to oblige. Lots of people came around to talk to me and check out my stuff, some even taking business cards and discussing possible future work opportunities, which is always a plus.
I checked out the rest of the event in between sketches, just to give my arm a rest for a minute. There was quite a bit going on, including a free massage courtesy of the table next to mine. Of course, I took advantage of that opportunity.
I even had a happenstance meeting with an old friend who just happened to be passing through, which is such a weird coincidence considering I hadn't seen said friend in a while.
All in all, I had just an absolutely fun time overall. I'm definitely planning on attending, or even participating, in more of these, especially when it comes to the caricature stuff.
Photos:
The area near my table: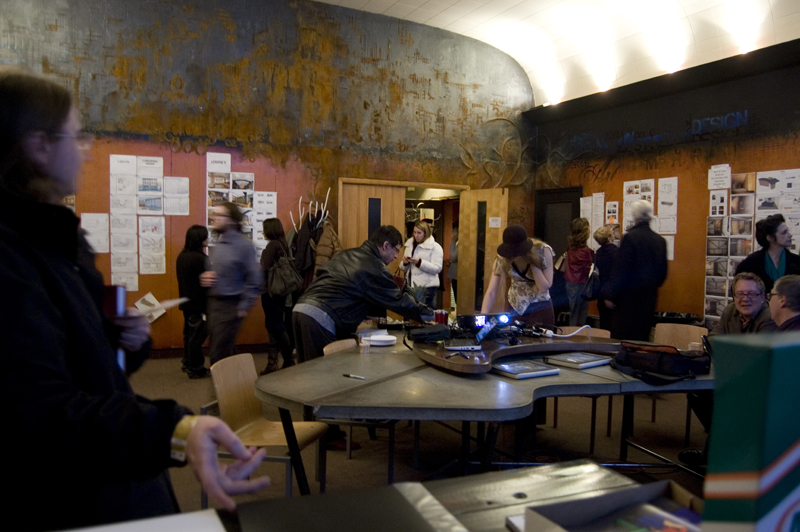 My original display, before it was modified: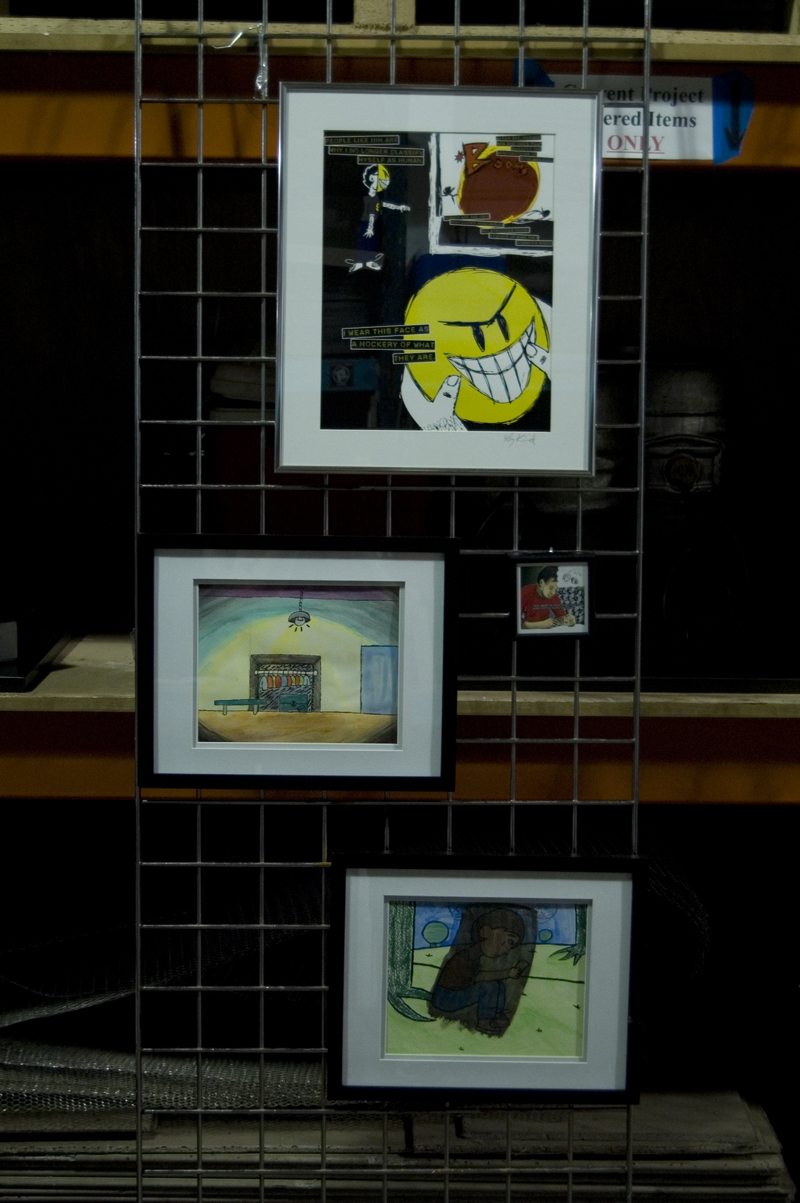 A couple shots of my gallery and work space: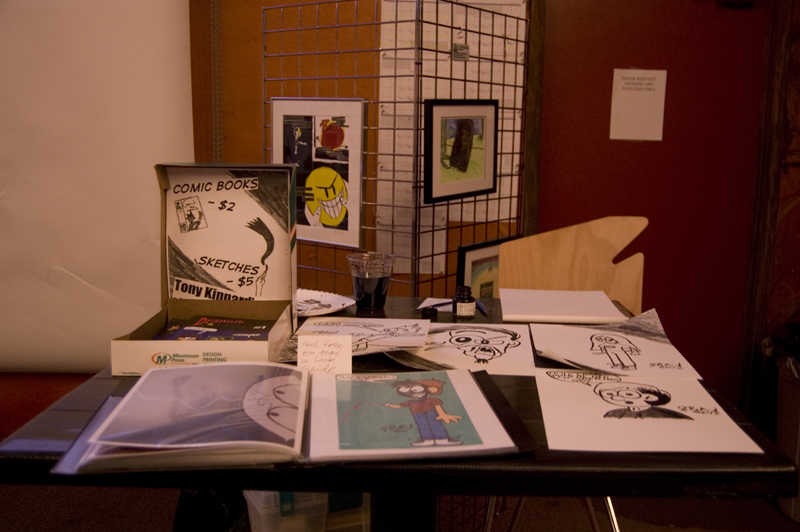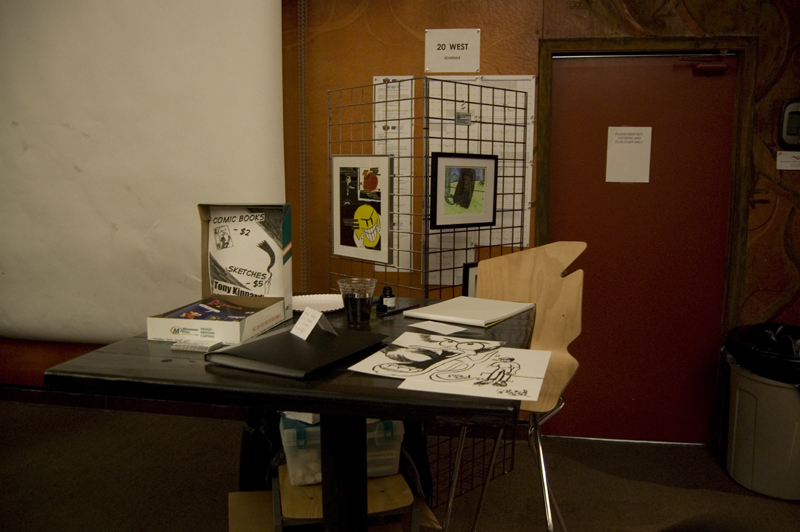 Various happenings throughout the show: